Lumber City Development Corporation supports all forms of business in North Tonawanda. Local businesses, both large and small, help contribute to the overall economic vitality of our community and we would like to thank them for making North Tonawanda their home.
PULP 716: Coffee, Comics & Bubble Tea
April 2018
Pulp 716, located at 31 Webster Street, has been open since August 2017. After great success with their first location in Lockport, they decided to open a second location in North Tonawanda. Pulp 716 is a unique retail outlet featuring graphic novels, comic books, gifts, coffee, bubble tea, and hot chocolate. Owner Amy Barent sat down with Lumber City Development Corporation so we could learn more about the business: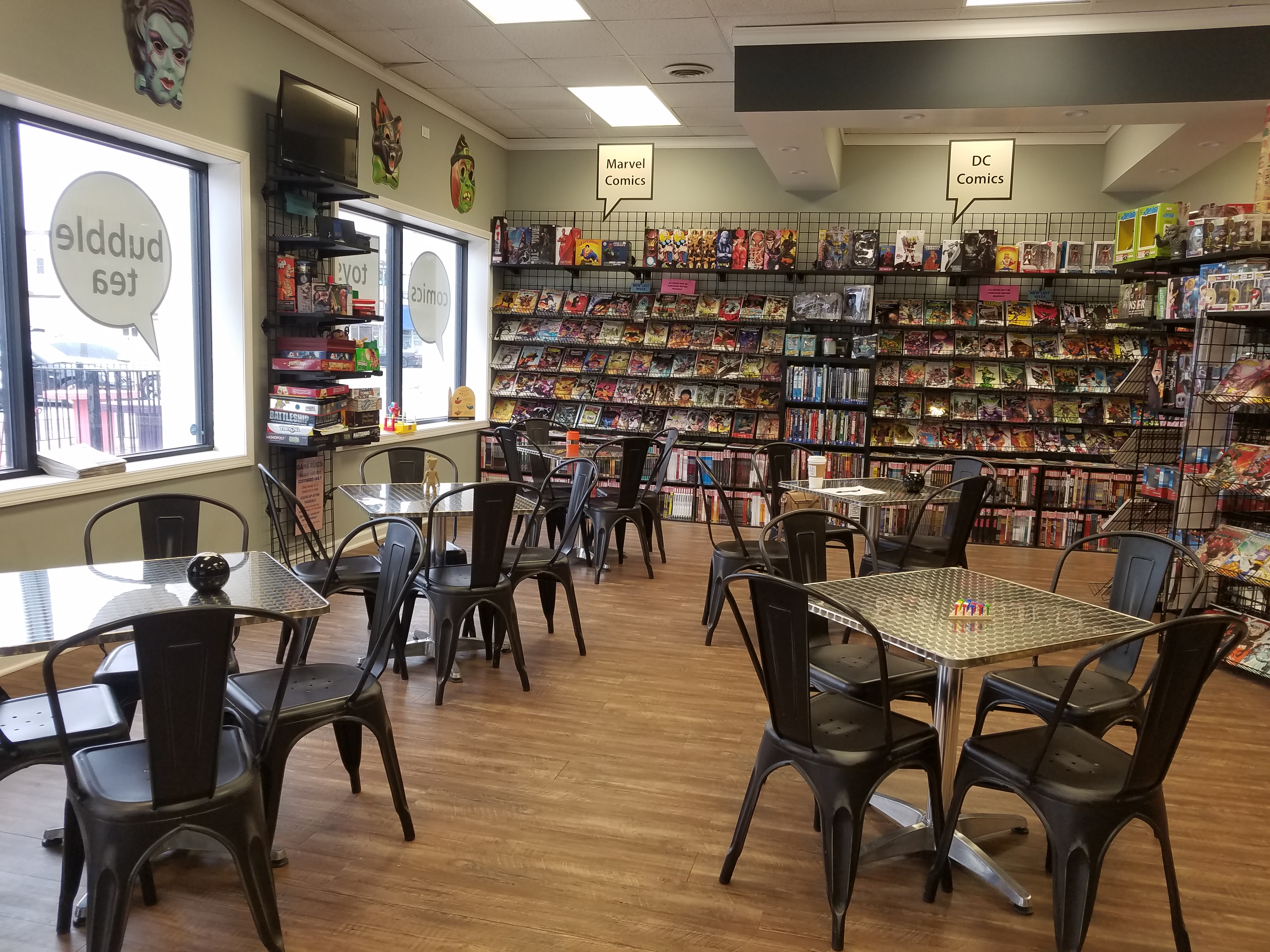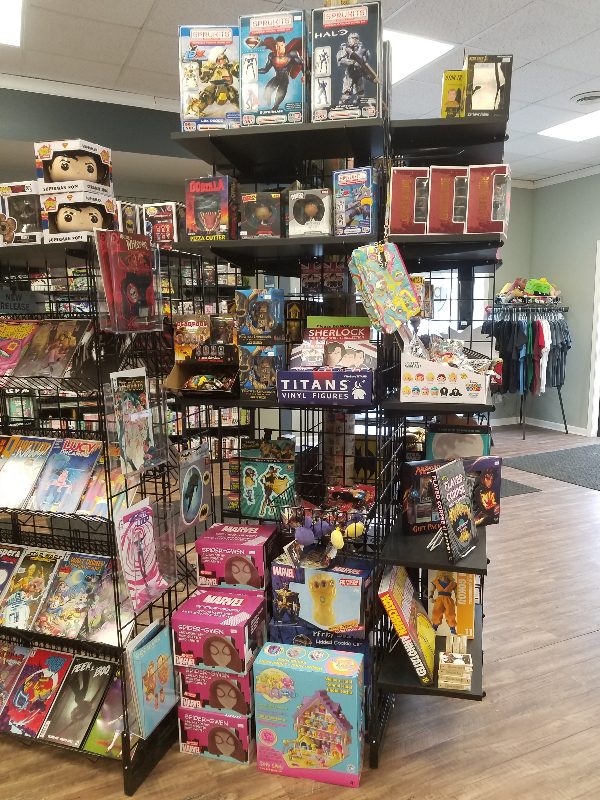 Q: Tell us a little bit more about your business and some unique offerings you may have:
A: We are a comic book store with a small cafe. Our cafe offers a variety of bubble teas, hot chocolate flavors, coffee, and baked goods from local bakeries, which we rotate on a regular basis. One unique feature is our historically accurate coffee. We have studied the beans and roasting processes of different coffees throughout American history. Our blends include a 1964 Beatles Brew, a 1927 Roaring 20's roast, a 1977 Buffalo Blend (a tribute to the blizzard of '77) and much more. Our comic book and graphic novel inventory changes on a weekly basis. We also have a variety of vintage candy, gifts, and board games available to play in the store.
Q: Why did you decide to open a second location on Webster Street?:
A: We love the small town feel of Webster Street. It meets our mission of being a neighborhood comic book shop.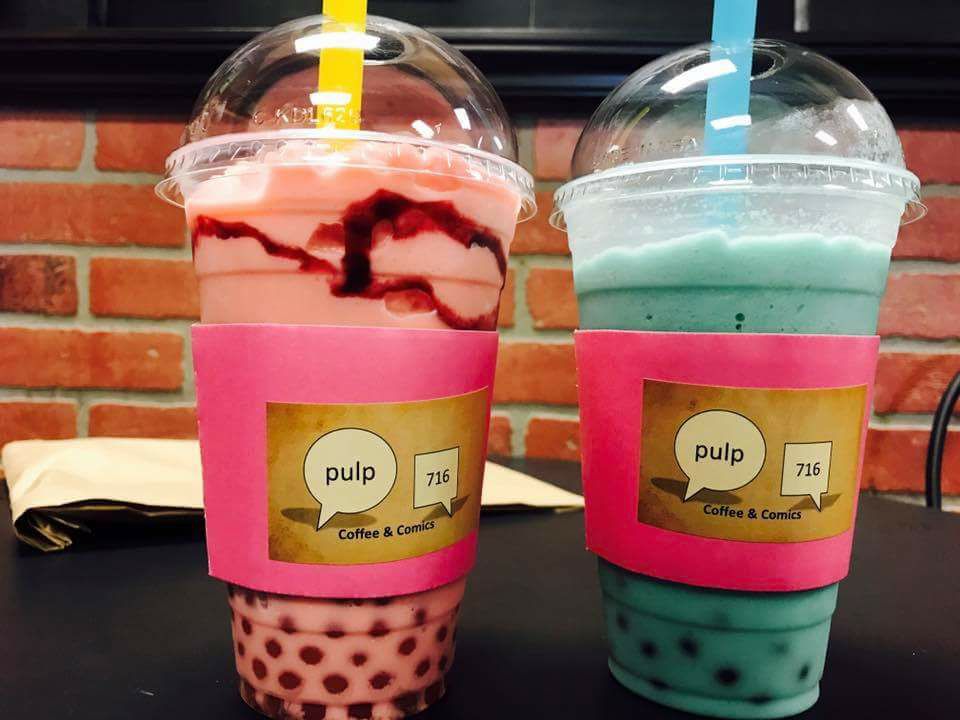 Q: How did you get into this type of business?:
A: I was looking for a career change at that time in my life. Between my husband (Jay, co-owner) who has the comic book knowledge, and my administrative skills, we combined our strengths to do something that we love. Jay also comes from a family of professional magicians.
Q: Do you work closely with any other small businesses?
A: We showcase baked goods from local bakeries, and we are always on the look out for new bakeries.
Q: What do you like to do in your free time?
A: Get together with family, read books, and watch Netflix with my cat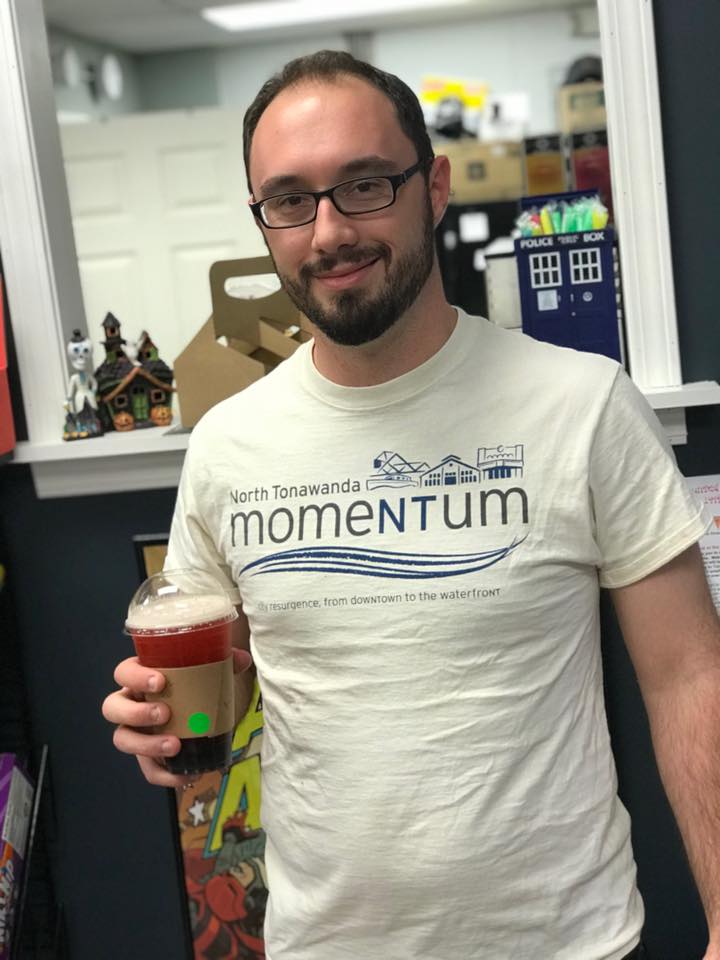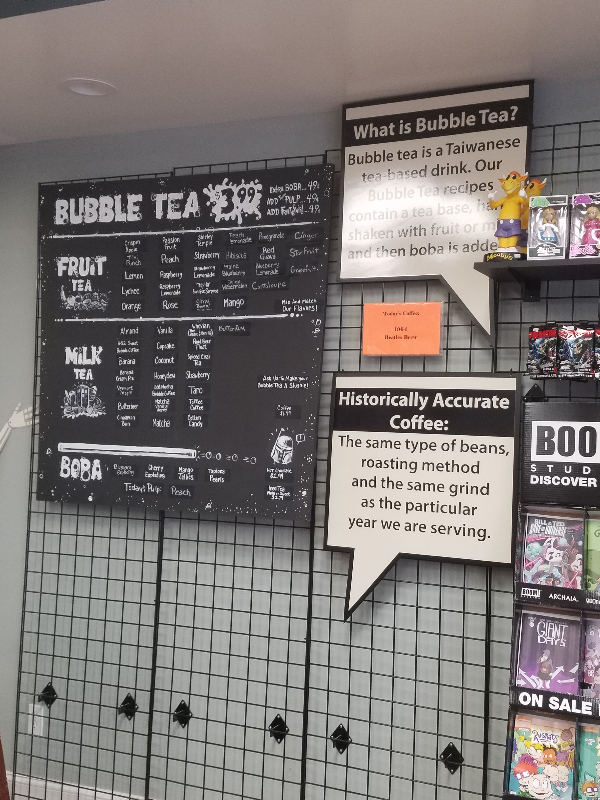 Pulp 716
31 Webster Street
North Tonawanda, NY 14120
Hours:
Monday-Friday: 11:00 AM - 9:00 PM
Saturday: 10:00 AM - 9:00 PM
Sunday: Closed
www.pulp716.com
Archived Local Business Spotlight featured businesses:
Soup Lady at 412 Diner- November 2016
Super Sun Capsule- November 2015
Michele's Motif- September 2015