Lumber City Development Corporation supports all forms of business in North Tonawanda. Local businesses, both large and small, help contribute to the overall economic vitality of our community and we would like to thank them for making North Tonawanda their home.
Soup Lady at the 412 Diner
November 2016
The Soup Lady at the 412 Diner has become a well known staple along Oliver Street. Since opening in January 2015, the diner has been featured on WGRZ Unique Eats and featured in the Buffalo News. Set inside an intimate 1928 dining car, this unique setting is a great place to enjoy homemade soups, sandwiches, burgers and more. Owner Barb Gauchet, also known as "The Soup Lady", started by selling her homemade soups at the North Tonawanda Farmer's Market. As her products gained popularity, she knew it was time to open a physical location.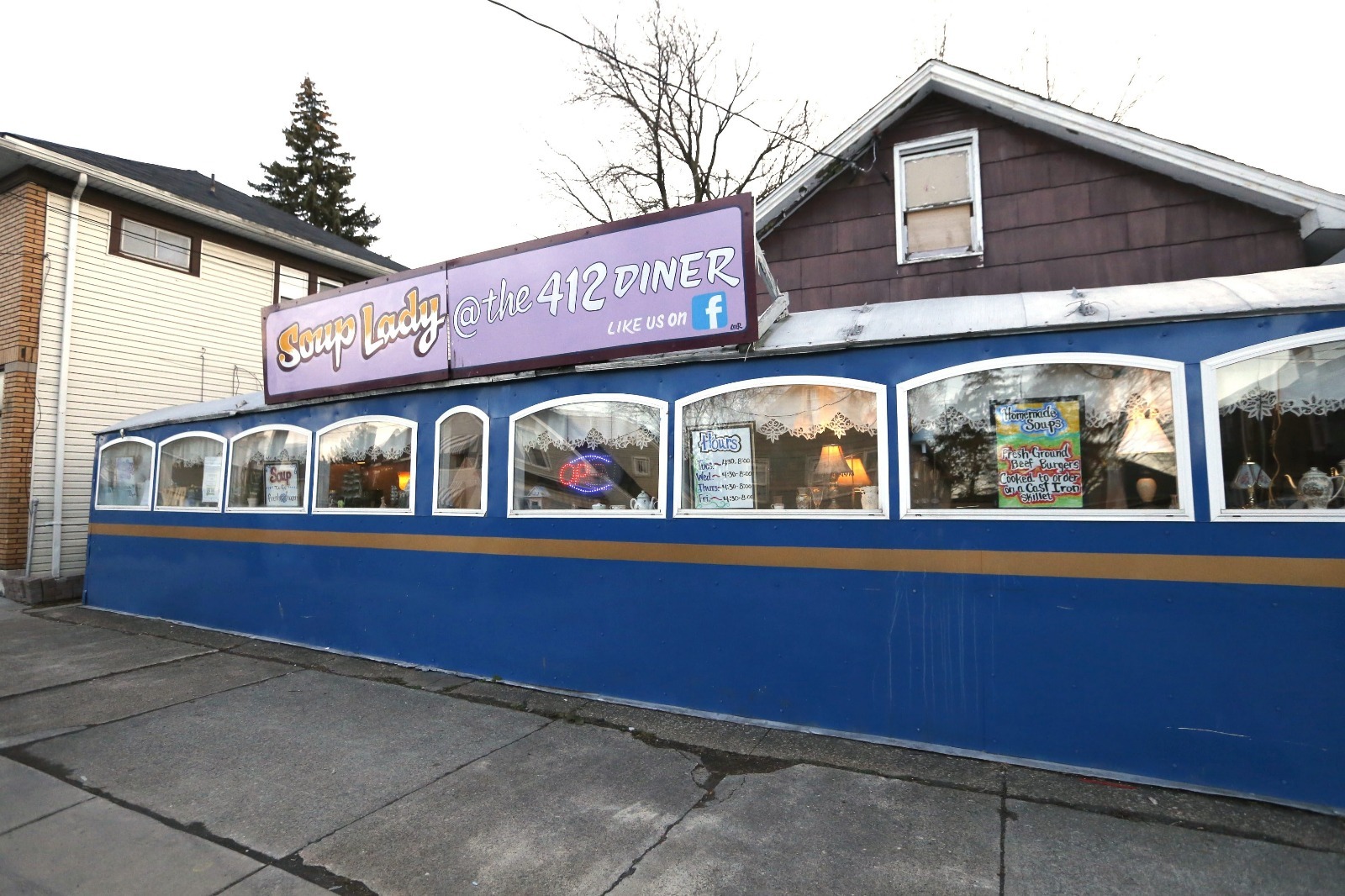 Lumber City Development Corporation sat down with Barb Gauchet and her daughter Chara to learn more about the operation:
Q: What are some of your unique features or specialties?
A: We try to obtain as many local, farm fresh products as possible from the NT Farmer's Market, Budweys, and Division Market. All of our dishes are made to order and at an affordable price. Our most popular items include the stuffed banana pepper soup, ribeye steak sandwich, and a burger loaded with pepperjack cheese and various toppings.
Q: Why did you decide to open your business on Oliver Street?
A: I was drawn to the uniqueness and history of this building. The people in the neighborhood are so nice and i've been able to get to know them personally. In addition, I want to play a role in the revitalization of Oliver Street.
Q: What do you think of the overall revitalization of North Tonawanda and the transformation it has undergone?
A: So far, so good. It has been nothing but positive change in this community. I think we still have a bit more to go, but we are on the right path.
Q: What is one piece of advice you would give to new business owners?
A: Have patience and don't over extend yourself, and always listen to your customers
Q: What are some of your other hobbies and interests?
A: Eating and cooking. I truly love cooking.
The Soup Lady at the 412 Diner is located at 412 Oliver Street in North Tonawanda. A variety of frozen soups are always available to go. On Wednesdays, there are great dinner specials. To keep up to date, be sure to follow the Soup Lady at the 412 Diner on Facebook.
Current hours:
Tuesday- Friday 4:30 PM - 8 PM
Saturday: 8:30 AM - 1 PM (for breakfast & soup)
Sunday: Closed
Monday: Closed
*Starting January 1st, the Soup Lady will become full time and open for lunch.*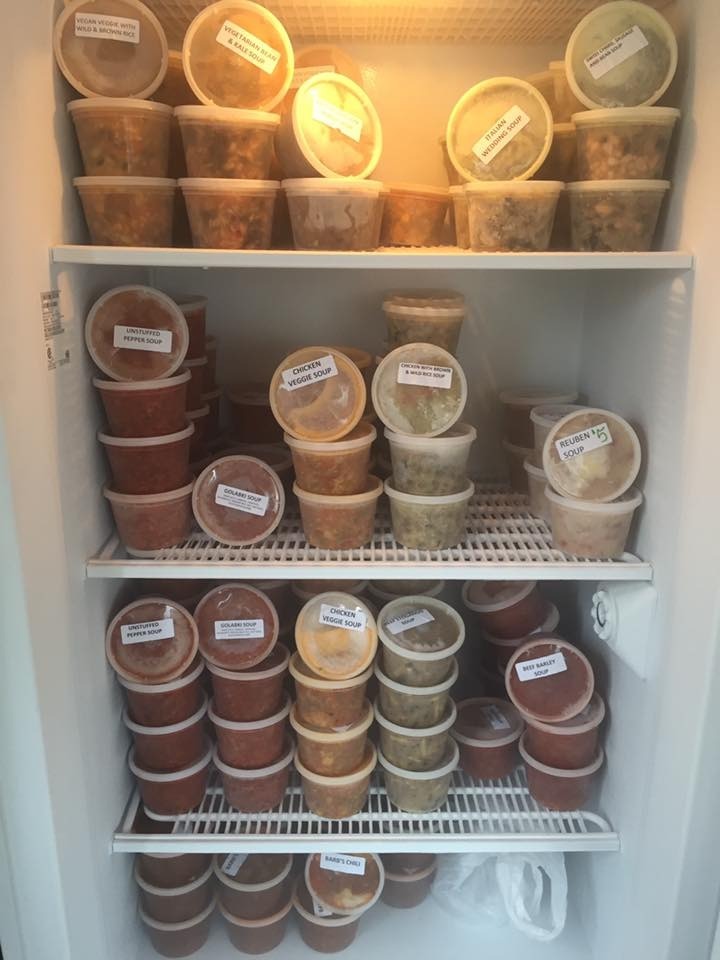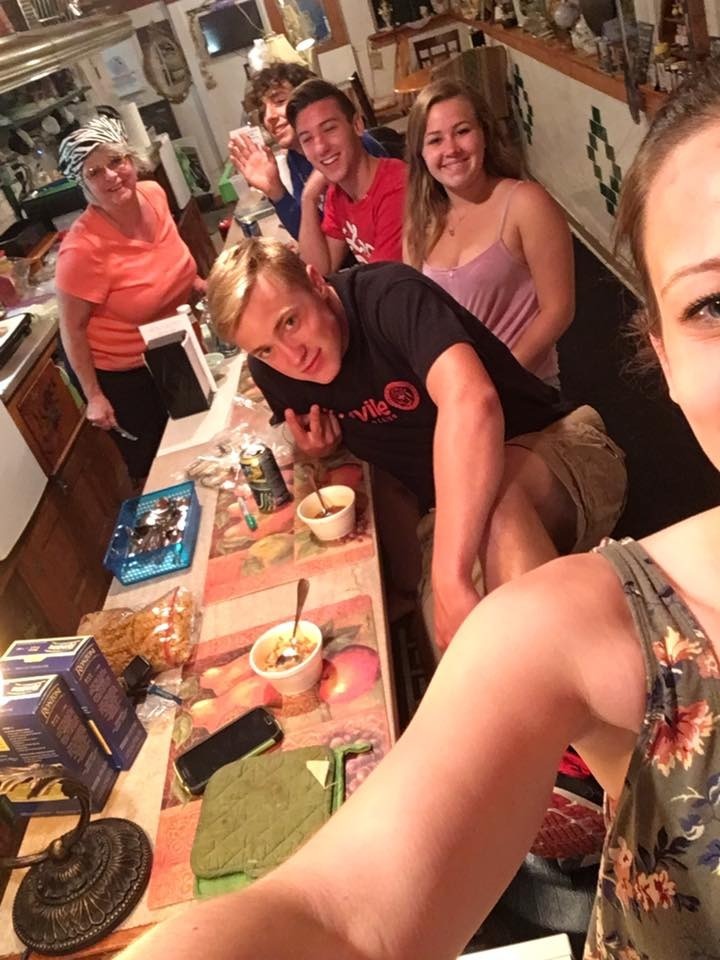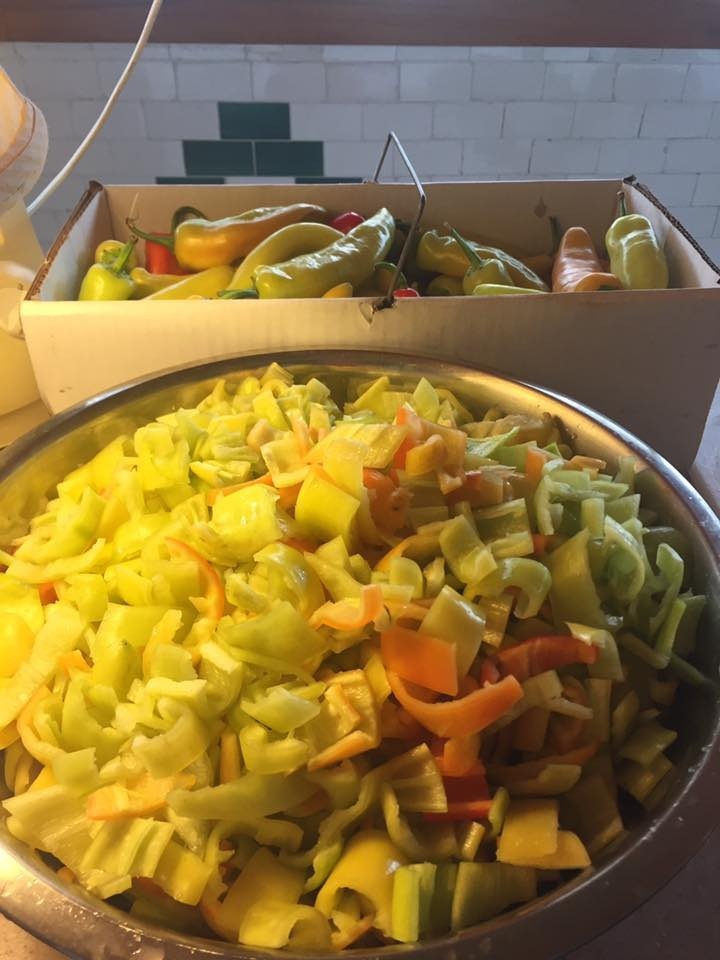 ​
Past Local Business Spotlight featured businesses:
Super Sun Capsule- November 2015
Michele's Motif- September 2015